Arena Residences
6 Guillemard Ln, Singapore 399874
| | |
| --- | --- |
| TOP | August 2022 |
| Tenure | freehold |
| Total Units | 98 |
| Site Area | 2457.70sqm |
| Property Type | Apartment / Condo |
| Developer | RH Guillemard Pte Ltd |
| Development | Arena Residences is a Freehold Residential development, located at Guillemard Lane. It is situated within the Rest of Core Region (aka RCR), in District 14 of Singapore. It has 2 numbers of 14 storeys high blocks, consisting of 98 residential units. |
A Freehold Phenomenon
Where Excellence meets Convenience
Arena Residences is a Freehold Residential development, located at Guillemard Lane. It is situated within the Rest of Core Region (aka RCR), in District 14 of Singapore. It has 2 numbers of 14 storeys high blocks, consisting of 98 residential units.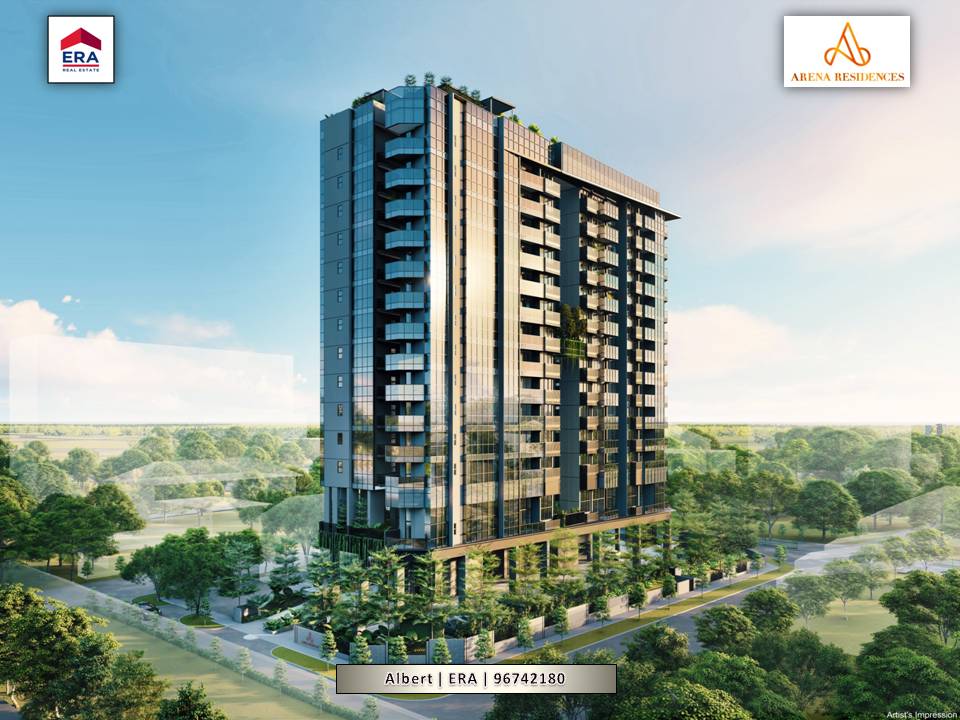 Arena Residences will be the next highly anticipated BRAND NEW Development Launch within the City Fringe in District 14, RCR. Extremely Rare Freehold Residential development that is surrounded by many Future Growth Areas, connected with great accessibility and conveniences to enhance your lifestyle quality.
Brief Information:
98 FreeHold Residential units
Surrounded by 5 MRT stations
Nearby many shopping malls & supermarket
Nearby Good Schools & Reputable Educational Institutions
Well linked by major expessways ECP/KPE/MCE/PIE
Rezoning - Just opposite rezoning area
Overall Architecture / Lifestyle Concept
Arena Residences means an area surrounded by seating, in which sports, entertainments, and other events are held. The development is conceived as one of 'seat' with views, proximity and accessibility to all of those venues where the events will be held. The development is then conceptually designed with plenty of communal facilities to reflect the vibes, lifestyle, and spirit of the area.
Recreational Facilities / Unique Features
2nd Storey with plenty of recreational facilities grouped into different themes such as fitness (Fitness Atrium), health and wellness (Yoga and Meditation Garden), gathering and entertainment (Screening Hall, Cue Sports, Seating Lounge), play (Creative Play Area), and relaxing (Whimsical Garden Retreat).
8th Storey Reading Garden with high voids for more quiet activity.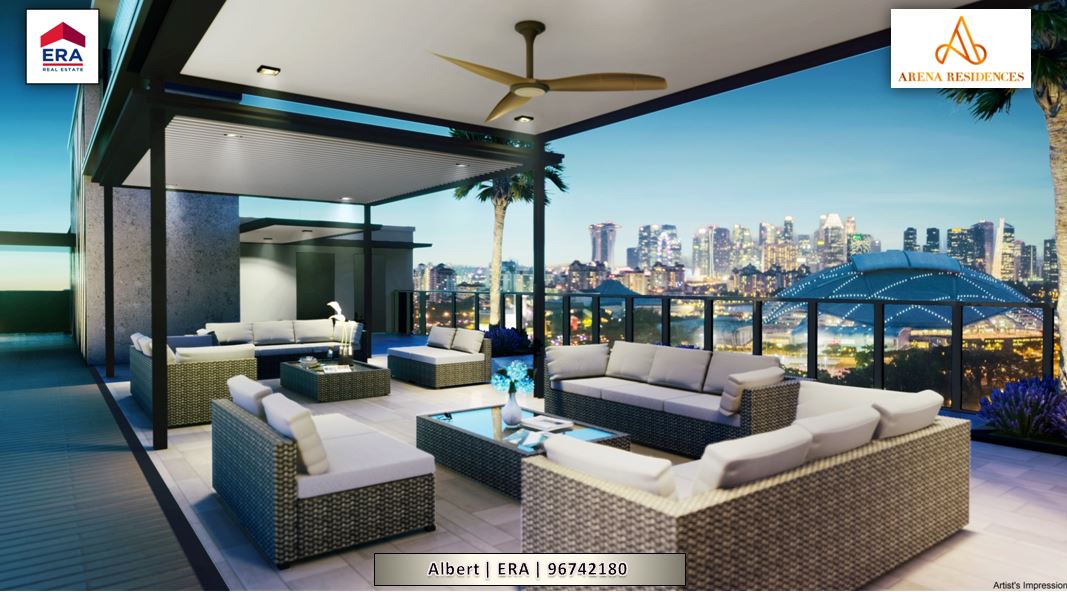 Roof Terrace with Swimming Pool, Spa Beds and Water Jets Corner with unblocked view. The swimming pool is located immediately next to Pool Lounge with Gourmet Dining Pavilion that enable various types of activities. Sizeable rooftop Pool Pavilions with City Gazer Lounges and Stellar Decks which are designed with vista to Kallang City View and overlooking to the Singapore Sports Hub which often hosts spectacular fireworks.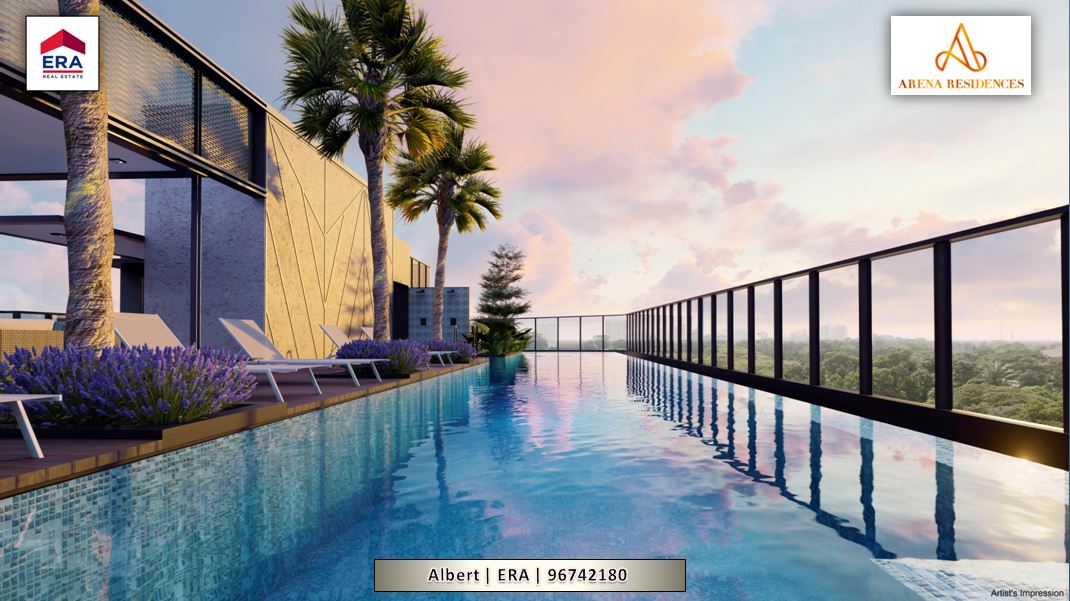 Being located 10 minutes away from the CBD, Marina Bay and city centre, the locale of Geylang and its reputation forms a 'huge thorn on a rose' for the government. For the last 15 years, the government has implemented hard measures to crack down on the many illegal activities popular in the area such as illegal street-walkers and gambling. Today's Geylang is very different from the old Geylang of the past.
Rezoning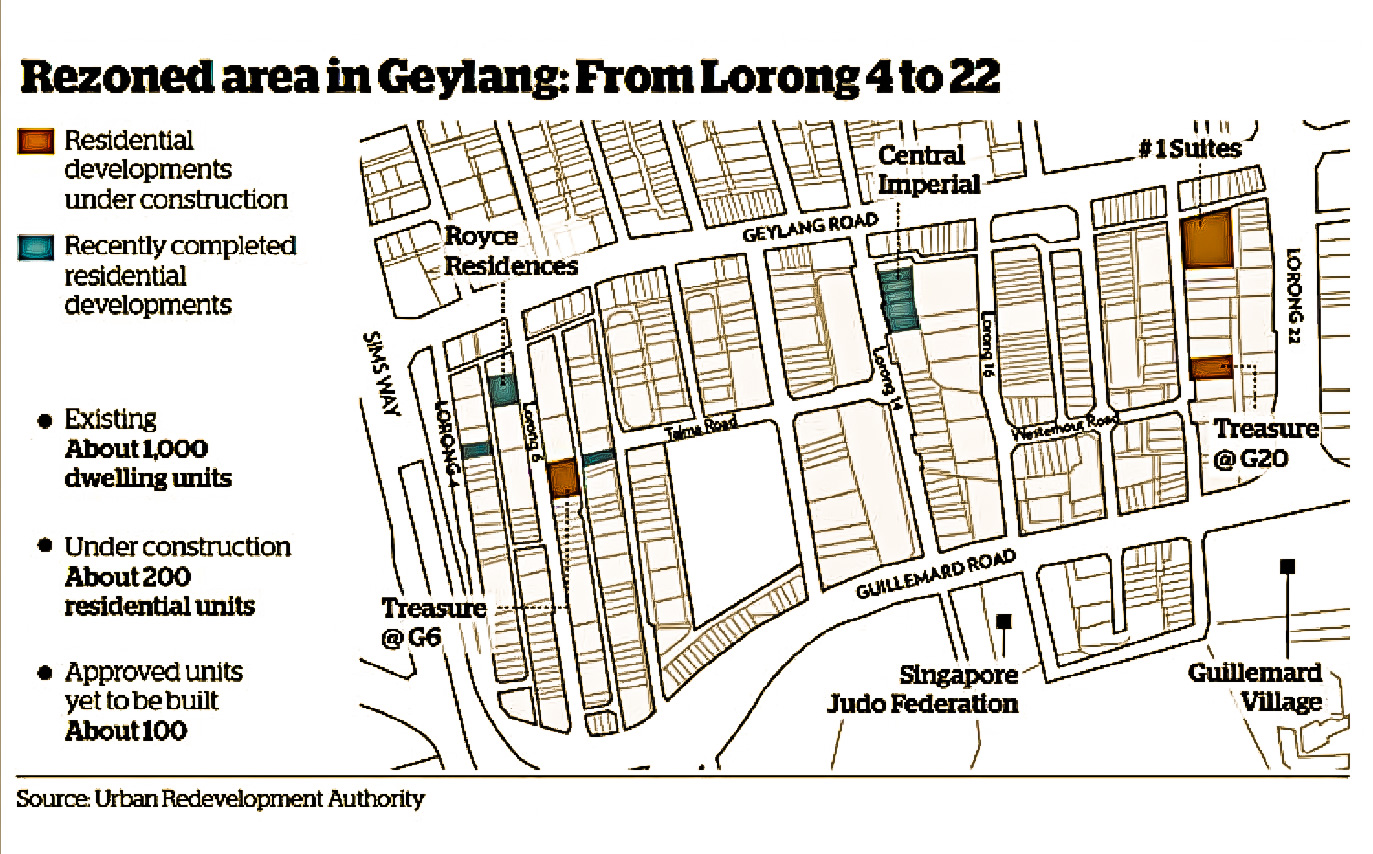 What is the government vision of making Geylang a business hub ?
Will Geylang become a jewel for businesses, especially SMEs? Most likely yes and I think the government has a strong intention for that to happen and help give SMEs easy access to the CBD and other nearby business hubs at more affordable rents. The vision of JurongLake District and Woodlands as commercial hubs for SMEs are good examples of what we can expect of Geylang and PayaLebar.
Strategic Location
The strategic location of the Mountbatten MRT station makes it easily accessible to the people living in the Old Kallang Airport Estate. There are sports facilities in Kallang sports complex which can also be accessed via the station. The Stadium MRT station and Dakota MRT station are located near the Mountbatten station. Mountbatten station also serves food outlets and markets at Stadium Boulevard.
> Freehold City Fringe in District 14
> 5 minutes walk to Mountbatten MRT
> Nearby Singapore Sports Hub, Kallang, Leisure Mall
> 10-mins Walk to Old Airport Food Centre; Supermarket
> 5 Minutes drive to MBS and Central Biz District
> Nearby Paya Lebar Commercial Hubs and Shopping Malls
> Within 1km to Kong Hwa & Geylang Methodist Primary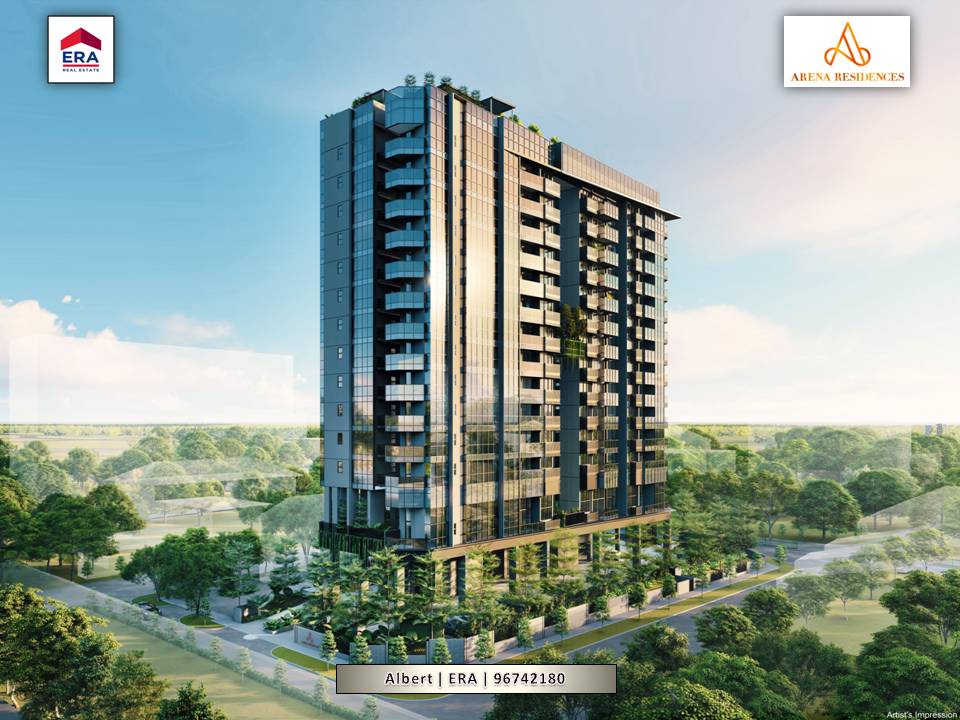 Gallery
(1 Video)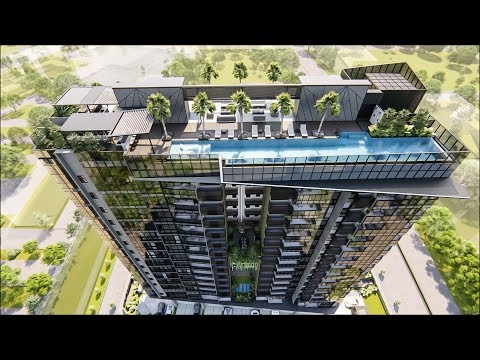 Last updated on 2018 August 14 06:08
Contact Me
Get in touch with me by filling in the form below, and I will get back to you as soon as possible.