The Jovell
11 Flora Dr, Singapore
| | |
| --- | --- |
| TOP | August 2023 |
| Tenure | 99 |
| Total Units | 428 |
| Site Area | 242,558 sqft |
| Property Type | Apartment / Condo |
| Developer | Tripatite Developers Pte Ltd |
| Development | Proposed condominium comprising of 9 blocks of 8-storey residential building (total 428 Units & 1 block of clubhouse with 1 basement carpark, swimming pool & tennis court. |
The Jovell draws inspiration from the florets of the Jovellana flower. Welcome to a home with pockets of surprises, flecked with wondrous excitement, recreation and rejuvenation.
BLOSSOMS ARE A SHEER DELIGHT –
HOLDING ONE CAPTIVE AT FIRST SIGHT.
The site unfolds like an island resort with fantastical delights. An extraordinary waterscape. Lush tropical gardens. Nine prime buildings, each with eight levels of luxury residences. Ownership is exclusive to no more than 428 units. The enjoyment, however, is infinite.
YOUR DESIRES ARE ALL WITHIN GRASP
Set within a quiet residential neighbourhood of predominantly low-rise private homes, The Jovell is a tranquil home from where you can commute effortlessly and connect swiftly to what matters most.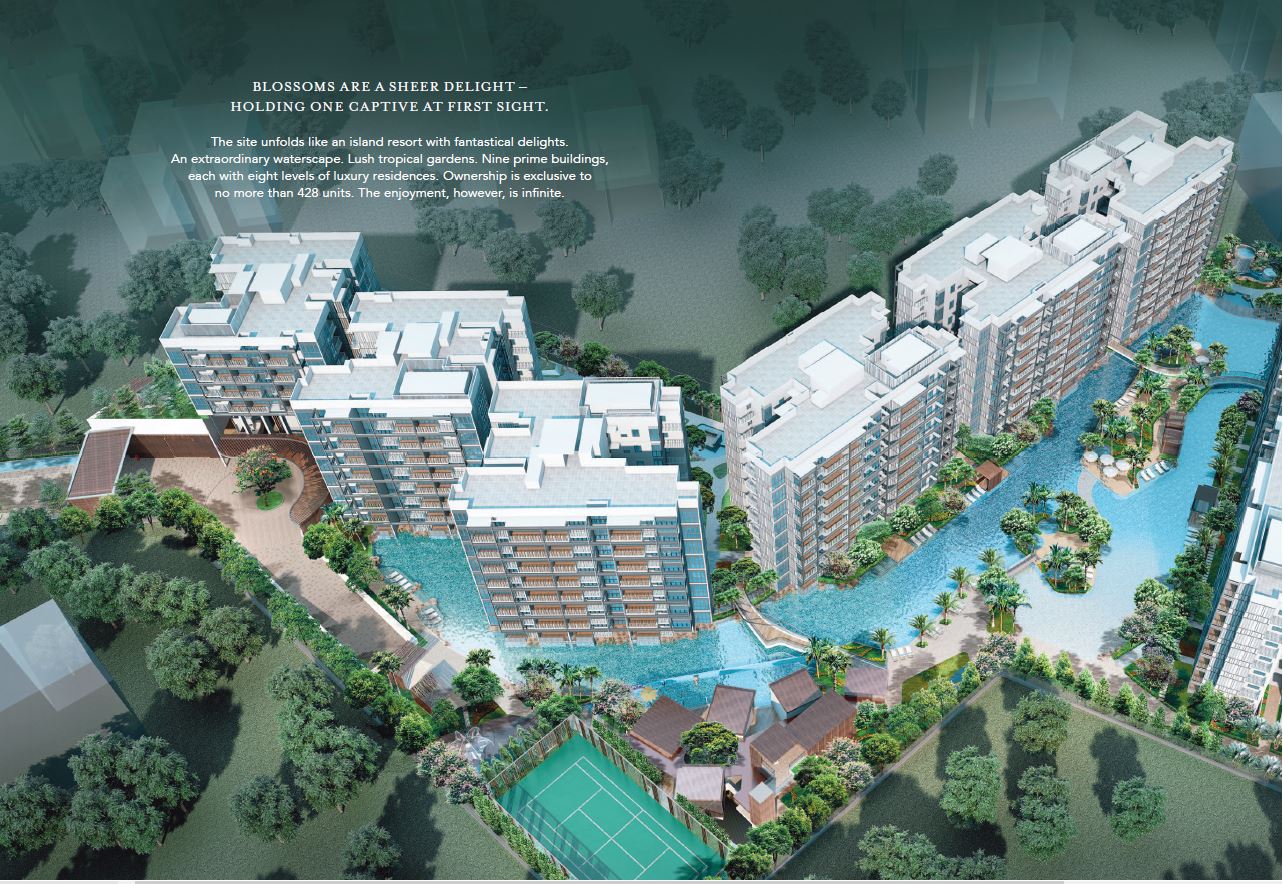 BEACH. GARDEN. SANCTUARY.
A HOME OUT OF THE ORDINARY.
The Jovell fulfills the true potential of its development site. An extraordinary waterscape meanders gently through the development, pampering residents with a continuous flow of invigorating water activities. The key to this rare oasis also unlocks the playful beach, a myriad of garden ponds, and tranquil havens that pamper body, mind and soul.
SOAK UP THE FUN EVEN WITHOUT TAKING THE PLUNGE.
Two charming islands are fronted by the highlight of the swimming bay – a simulated beach. Gently sloping and with textures mimicking a sandy feel underfoot, this is the perfect spot to revel in a beach-like getaway mere steps from your front door.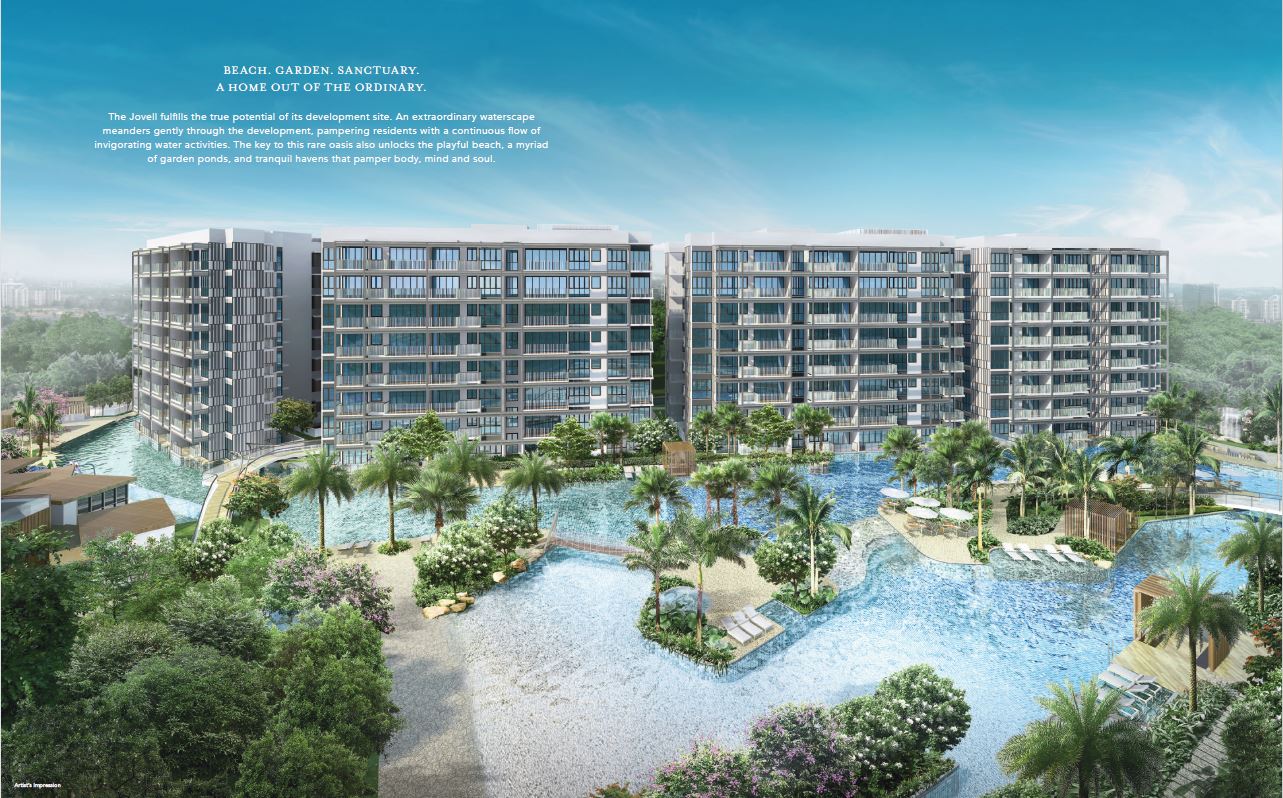 PRIVATE YET OPEN TO THE SURROUNDINGS
Living by the water's edge comes with the privilege of enjoying direct access to the pool from the comfort of your home.
SUMPTUOUS SPACES WITHIN.
Welcome to elegant homes brought to life by weaving intricate features and smart details into every aspect of the design and layout. Luxury is at play, from the finest materials and fittings, to the lavishness of space. With balconies boasting wide frontage, home is bathed in natural light.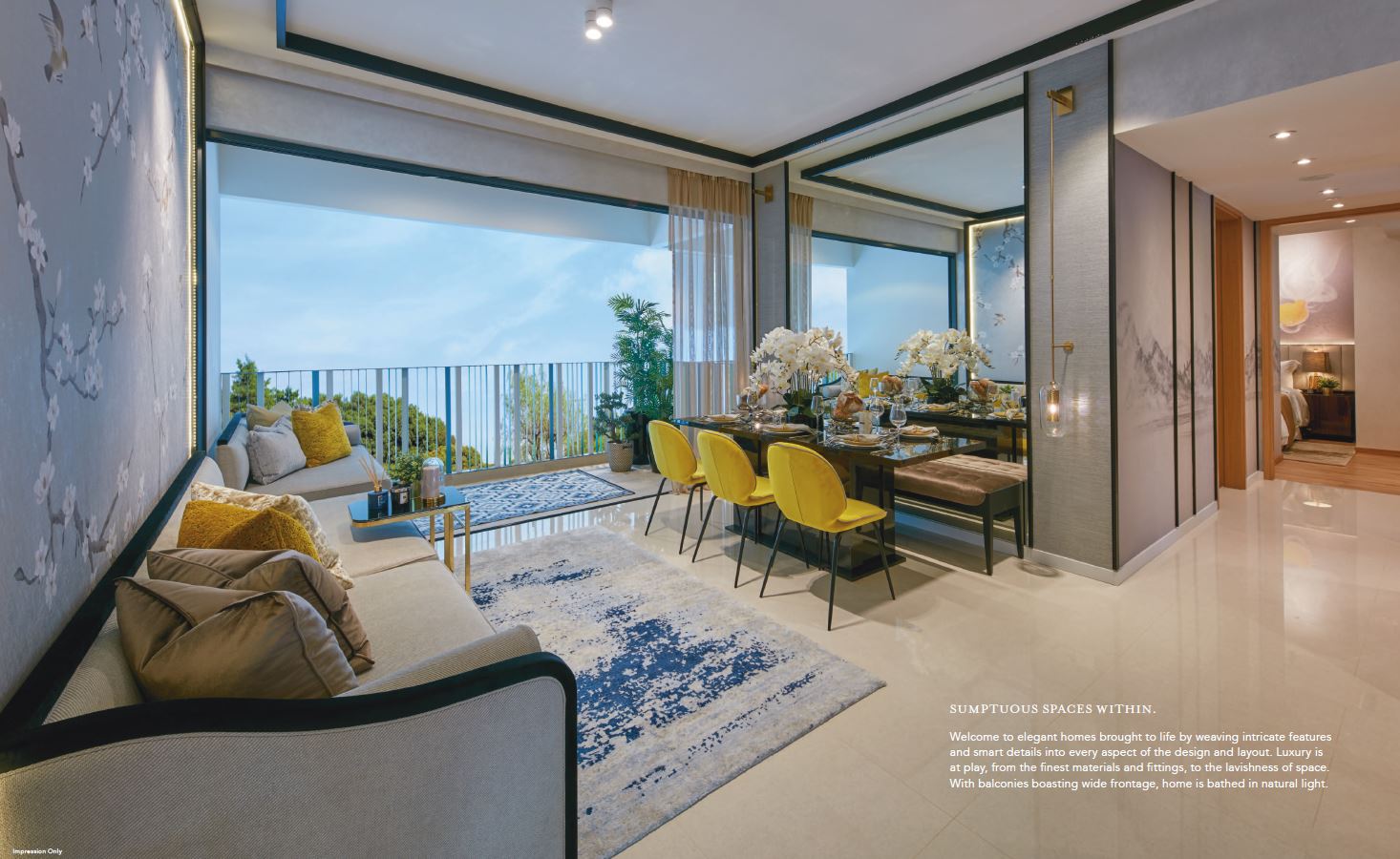 MODERN, FUNCTIONAL AND PERSONAL.
The fine selection of units will appeal to those with exceptional tastes. Spaces are expansive, opening many exciting possibilities for personalisation. Delight in knowing that each unit comes fully equipped with carefully curated kitchen assistants such as a washer-dryer and refrigerator.
CREATIVE, SPACIOUS AND BRIGHT.
Smart spatial planning and natural light allow fluidity of movements to pervade. Choice 1 and 2-bedroom units are designed with an alcove for work or study, freeing other rooms for more inspired uses. Practicality, functionality and aesthetics are harmonised.
The land parcel on Flora Road rests conveniently in the Park Ris area. Specifically, it has been deemed convenient due to its access to numerous nearby amenities and transportation options for residents, as well as its situation near other similar residential estates. These similar residential developments already established nearby include Ballota Park, Dahlia Park, Edelweiss Park, The Inflora Condo, and Carrisa Park.
The area has been deemed an ideal place of residence for families, as there are several schools within close vicinity to Flora Road – although, more on this will be discussed below. In addition, the area is well-connected to transportation access points such as the East Coast Parkway (ECP), Pan Island Expressway (PIE), and Tampines Expressway (TPE). The ease of transportation upcoming residents on Flora Road can expect will be perfect for parents and other commuting individuals who are in need of convenient transportation to work all around Singapore.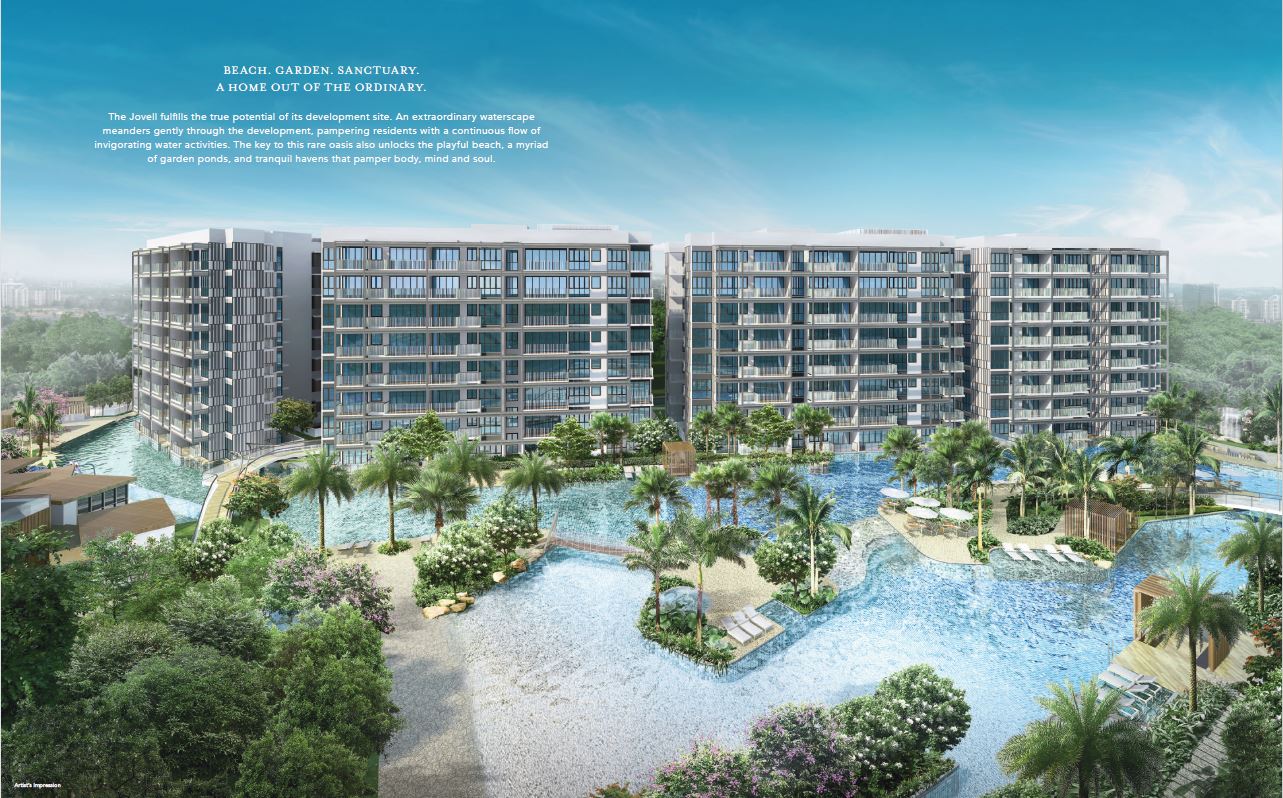 Last updated on 2018 July 31 05:07
Contact Me
Get in touch with me by filling in the form below, and I will get back to you as soon as possible.